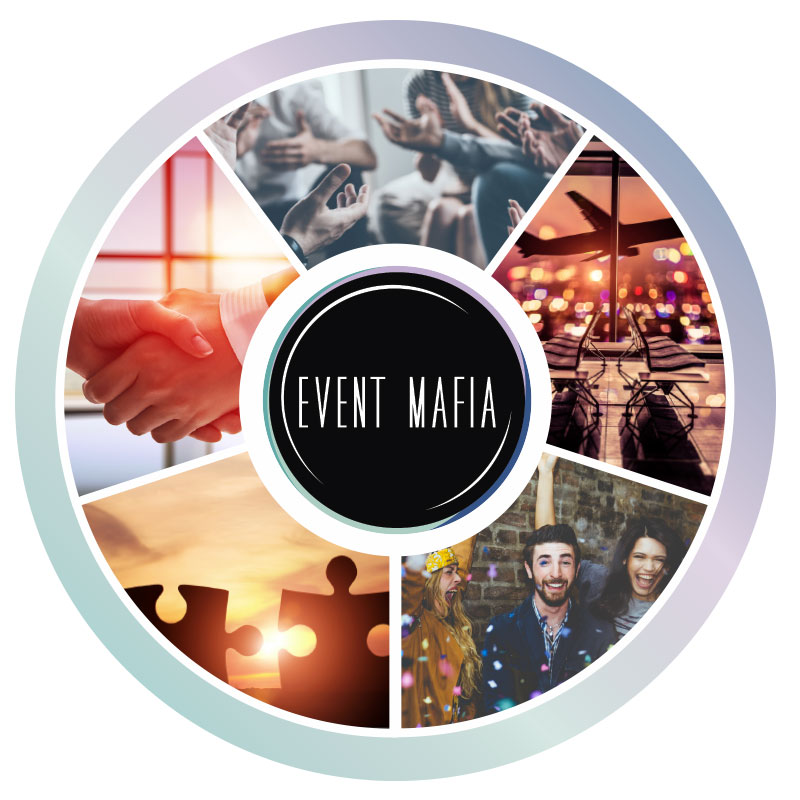 Event Mafia is an influential and collaborative team.
Featuring event experience and luxury travel experts.
Our name speaks volumes about how we operate.
We engage and produce results above and beyond the sum of its parts.
Together creative, bold, strategic and results driven.
We think differently and deliver with purpose.
Presented as a leading boutique, full service agency in Sydney.
Servicing our corporate and social audiences across the globe.
Passionate about pushing the boundaries and creating a lasting impression.
Whilst gaining a maximum return for our client investments.
Our commitment to you is mastered twenty four seven.
As we connect the dots between social interaction and your required outcomes.
We love what we do.